It's 2020, and you need to know that an intranet web portal improves teamwork and productivity, transforming the way work is done and delivered across companies and organizations.
We're living in the digital workplace era, and keeping teams organized, engaged, and communicated 24/7 is a priority that matters to managers. So, an intranet web platform is a perfect solution to accomplish the collaborative experiences your workforce needs to succeed.
Intranets are helping organizations to connect their workforces by streamlining internal communications and forging employee connections. This is changing the traditional concept of working, and organizations are deciding to implement this web-based solution in order to drive productivity.
Millennials are revolutionizing the workplace through an intranet web platform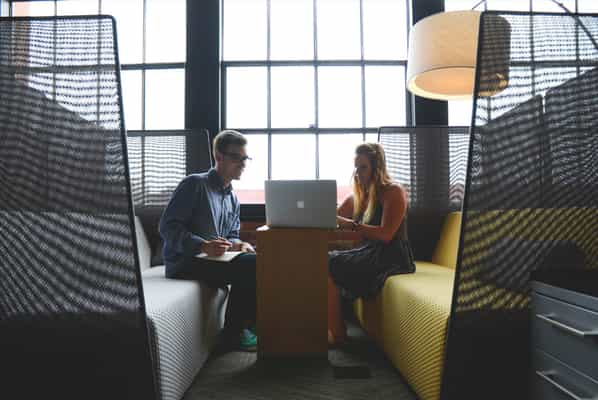 Prioritization is key for most managers, so the fact that their employees can be able to deliver efficiently and on time is one of the reasons why intranets are so popular, especially since Millennial arrived in the workplace.
Millennials are already the largest segment of workers. By 2016, they became the largest generation, and according to the U.S. Bureau of Labor Statistics, they are expected to increase by 75% in 2030.
Technology has revolutionized the way Millennials connect, share, and interact with others in the workplace, just imagine; 85% percent of Millennials access the internet from their mobiles, so an intranet web portal seems to be the perfect solution to keep engaged and motivated.
Intranets are improving teamwork and boosting productivity in 2020 with the following:
1. Collaboration Tools
Remember that collaboration is the key to success and that Millennials are demanding new and better ways to stay productive.
An intranet web portal should be a collaboration space with all the tools your workforce needs to deliver tasks on time, allowing teams to meet, communicate, share files and engage with work-related conversations.
Collaboration needs to be simple, seamless and efficient. Give your team what they need to work together even if they're in different locations.
Once you enable your employees with an intranet solution that makes it easier and faster for members to simultaneously work on files, any company will get an organized and productive team.
2. Information and Content Management
Your teamwork needs to know what their tasks are, who's responsible for what, and when, so keep everyone on track is a priority.
Managing content and information will allow everyone to stay informed about important announcements. So, look for an intranet web platform that allows departments to seamlessly create pages that can be customized for their needs, and publish anywhere, anytime.
3. Integration with other tools/apps
To achieve the level of productivity your organization needs, an intranet web portal needs to be perfectly integrated with the tools to deliver tasks and projects efficiently and on time.
Avoid additional costs and the steep learning curve by integrating the correct tools to share, work on files, and prioritize tasks.
4. Libraries
An intranet web portal should be a collaborative and meeting space, so choose a solution that allows everyone accesses to files, documents, notes, and calendars. Additionally, create libraries of documents or images that are easy to find and review.
The truth is that intranets are improving teamwork. More and more companies are currently recognizing the benefits of implementing an intranet.
Keep your workforce happy, highly motivated to stand out and deliver the best projects on time with a customized intranet solution that is aligned to your main objectives, and that includes all the tools your team needs to stay productive.
We pride ourselves on our stunning sixteen years of expertise, and our intranets improve productivity, help organizations connect their workforce by streamlining internal communications, and forge employee connections. Our intranets web portals are praised by some of the top companies/organizations worldwide.
Discover some the empowering tools that will help you improve your teamwork productivity. Learn More
So, are you ready to talk about your big next intranet web portal project? Contact us at hello@definityfirst.com
Sergio Zuniga
Consulting Services VP at Definity First. Over the years I went through the different roles on the technical side until I was seduced by the dark side of business development and sales. I like to help clients from a technical and a business perspective, finding the best solution for their needs.